Imagine if you, as a seller of your property, have more to do with whether or not your home is selling than you might think?
Selling your home is a desire. As with realizing or not realizing any of your desires, your internal mindset and habits of thinking and feeling impact your results dramatically. This is true for everyone.
The truth is, your outer world of results are a reflection of what you are experiencing inside of you. This is why I teach and coach sellers how to sell their homes from the inside-out. Sellers experience a transformation that creates a 'Seller's Miracle Mindset', a way-of-being that allows for the perfect buyer to show up through the path of least resistance, regardless of outer conditions or circumstances, in record-breaking time, and for a price and terms that please all parties involved.
Creating a 'Seller's Miracle Mindset' requires you to RELEASE your old patterns of survival fear and resistance, and to embrace and envision a new possibility, freely. You are most often unaware of these survival patterns because they are hidden within your subconscious mind. These patterns of survival fear block buyers from showing up with a great offer in hand. It's all about energy, and everything is energy.
The emotional blocks that prevent a buyer from showing up are the same blocks to other desires you have in other significant areas of your life, like relationships with yourself and others, and money.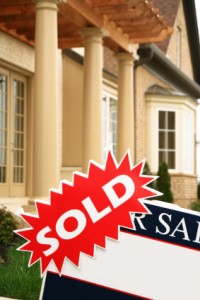 You must have a compelling reason to sell. It must feel like inspiration, that you are looking forward to something in your life rather than desperation, which comes from thinking that a threat is imminent if your house doesn't sell. Desperation creates judgment, judgment creates resistance and resentment, and resentment and resistance repel what you want, which, in this case, is your house being SOLD!
In the case of sellers down-sizing, there can be regret and hesitation to letting go of past memories that they have cherished while living in their home. In the case of couples divorcing, it is not unusual for people to have unresolved resentments and resistance with each other.
The emotional state of resistance and conflict does not create a path of least resistance that allows the perfect buyer to show up quickly.
There are a myriad of reasons why people have an internal resistance to selling their properties. If your property isn't selling, consider that the reason is not something external, like the economy, the market, interest rates, etc. The problem first begins as an inside issue of misalignment and resistance from you, the seller.
It's no one's fault because this is not typically considered as the problem at all; therefore, the solution isn't seen within your belief system and emotional state-of-being. Resistance has a huge part to play in preventing a sale, and unfortunately, it typically gets ignored, or worse yet; it's not even considered as a problem or a block.
What I am actually taking people through is a process of helping them to RELEASE their home. This is my unique formula that I have developed and used successfully for years! People sell there homes in record-breaking time, regardless of outer conditions or circumstances for a price that is a win/win for everyone!
This process, The RELEASE formula™ is really my accelerated course in the 'Art and Science of Powerful Manifesting of Your Heart's Desires'. I just happen to love real estate, spirituality, and conscious creating, which is where I love to play in this game of life and spiritual awakening.
I believe that the most important aspect of this inner work is really about who YOU BECOME within this process; it's about you having a transformation in who you believe yourself to be. You will know that you are a powerful co creator of your reality! It has changed my life for the better in every way and for hundreds of people I have worked with over the years!
It is my intention to support, validate, evoke insights, and transform people's internal beliefs and survival habits of fear and limitations, so that they can feel the strength and power of what is possible over and above what they have been conditioned to believe from their past.
The past shows up as the physical evidence that we want to change. Our creative imagination contains the stuff that our desires are made of. It's a choice. . . Let's choose well!
To learn more about how this works, please contact me for a no obligation consultation. Together we can determine if you might be a perfect candidate for this work and to see if this is right for you.
Love and blessings,
Judy K. Katz