Weekly Words of Wisdom Q&A: Guidance, Direction, and Truth
For the conscious, heart-centered business owner, entrepreneur, and professional who is most likely working way too hard to BE the best that they can BE.
Master certified coach, Judy K. Katz, your manifesting and attraction authority and mentor, answers your most pressing questions for creating a life of meaning and purpose while enjoying wealth in all areas of your business and personal life.
To submit your question, please go to www.judykkatz.com/sage-advice
---
This week's question comes from Tracy in CA.
Question:
I've been following your work for some time. You talk about creating wealth from the inside out. I get that, however, I seem to be sabotaging myself in my business. I am a health professional in the healing arts. I have a lot of trouble increasing my fees and feeling good about it. People really need what I have to offer. Can you please help me?
Answer: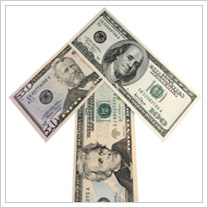 Thank you for your question, because it applies to many, many women in the helping, service oriented professions. I've had many women come to me for help to change their relationship with money. They have struggled with increasing their income by raising their fees and attracting more clients. You are certainly not alone.
The beauty of money issues is that they point directly to our deeper issues with our own sense of value, our ability to be paid really well for what we offer, and our sense of being good enough to deserve financial success, just to mention a few.
I hear you say, "People really need what I have to offer." This is good news on the surface; however, it could be a trigger statement that reveals your subconscious need to take on the responsibility for others' well-being and happiness. You don't do this intentionally; it is something that is subconscious.
You might be consciously aware that you can take on being overly responsible for your clients' success, however, the reason your subconscious mind MUST do this will most likely be hidden from you. It is a blind spot. It must be discovered in order for you to release its emotional grasp on you.
I encourage you to do your inner work to heal your relationship with money before you "make" yourself raise your fees, particularly if you think you "should" raise your fees.
Your results will follow your energy regarding this subject; and if you force yourself to take this action before you are subconsciously aligned, you will not get the results that you seek, or if you do, you will feel guilty or fearful about it. This will make future attempts to raise your fees even more difficult! You'll have short-term, sporadic results, at best.
Meanwhile, you can use this as an opportunity to discover what your core beliefs are around how you see yourself in relation to others, what you really believe about your abilities, what right you believe you have to earn higher fees, and your subconscious beliefs around your right to be wealthy, just to mention a few.
Just remember, when it comes to doing things from logic and will power or from what you subconsciously believe, what you subconsciously believe will ALWAYS WIN OVER, hands down, every time!
This is a quest well worth making. I believe, it is your soul's desire to do so. It is a MUST if you want to live the life you were born to live and to be the grandest, prosperous YOU that is YOU!
Please contact me to schedule a consultation with me and discover what your next most powerful steps are to heal your relationship with money so you can powerfully charge what you're worth and get it! Please do not tolerate this issue in your life any longer. The success of your business depends on it!
My best to you for all of the peace, abundance, and joy that you deserve!
In love and abundance,


"Dream it, own it, and make it REAL"
P.S. This is a weekly no-cost program that is open to everyone! Each week, I'll personally respond to a question that I believe in my heart will help the most people. (You may choose to remain anonymous if you wish.)
It is my heartfelt intention that, in answering your questions, I will provide you with perspectives and Universal Truths that, when adopted and applied in your life, will set you free to attract what you want from a place of abundance and inspiration, rather than urgency and desperation.
Simply submit YOUR pressing question to Weekly Words of Wisdom Q&A: Guidance, Direction, and Truth
P.P.S. Would you like to help me spread the word about this program? Is there someone you care about who is stuck, challenged from set backs, or who is struggling to make significant improvements in their business or personal life? If so, I would very much like to help them, too. Regardless of their predicament, their question will help many others who might be struggling with a similar challenge. This is true for you too!