Contact Judy 
---
To schedule your free, 60 minute Discovery Session with Judy, please follow the directions below:
Schedule your call here: https://www.timetrade.com/book/S1ZN6
---
I look forward to talking with you and making a beneficial difference in your life! Let's do this for you!
Judy K. Katz, MCC, RScP
Master certified coach, author, speaker, trainer, spiritual mentor,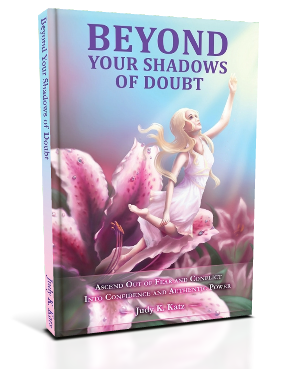 PS If you haven't seen my newly released book, Beyond Your Shadows of Doubt:Ascend out of fear and conflict into confidence and authentic power, please visit Judy's Book to learn more about my transformational book.
I'm also offering a free, special bonus, MP3 download guided meditation, "Connecting With Spirit." It will take you into a profound place of peace, relaxation, and it will help you to heal from your past wounds and conditioning. You will feel like a million dollars at the end, and it's free. Go to Judy's Book to access the "Bonus" recording.  Thank You!